2021 should be another good year for the real estate market. However, record-low housing inventory is a challenge in the current real estate climate.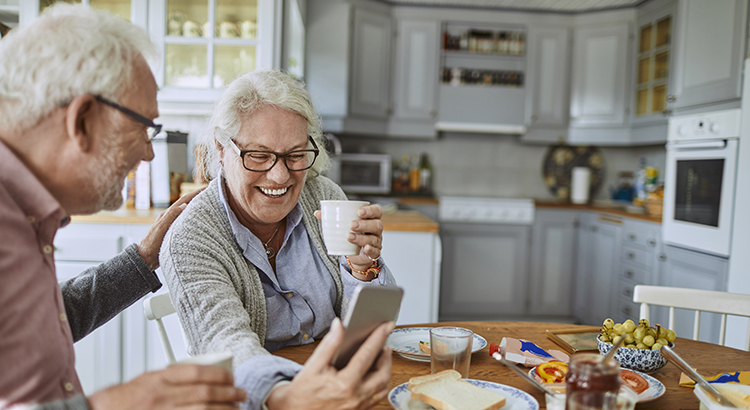 The real estate market is expected to do very well in 2021. Mortgage rates are hovering at historic lows and are forecasted by experts to remain favorable throughout the year. One challenge facing the housing industry is a record-low inventory of homes available for sale today.
The agents at Active Adults Realty agree. During our most recent sales meeting, we heard from several of the agents that they have buyers ready, willing, and able to buy now, but they are having trouble finding them a home. They stay on top of new listings, coming-soon listings, builder quick-delivery homes and to-be-built new construction homes to make sure our clients know of every opportunity.
The National Association of Realtors (NAR) released their Existing Home Sales Report last week, which shows that the inventory of homes for sale is currently at an all-time low. The report explains:
"Total housing inventory at the end of December totaled 1.07 million units, down 16.4% from November and down 23% from one year ago (1.39 million). Unsold inventory sits at an all-time low 1.9-month supply at the current sales pace, down from 2.3 months in November and down from the 3.0-month figure recorded in December 2019. NAR first began tracking the single-family home supply in 1982."
(See graph below):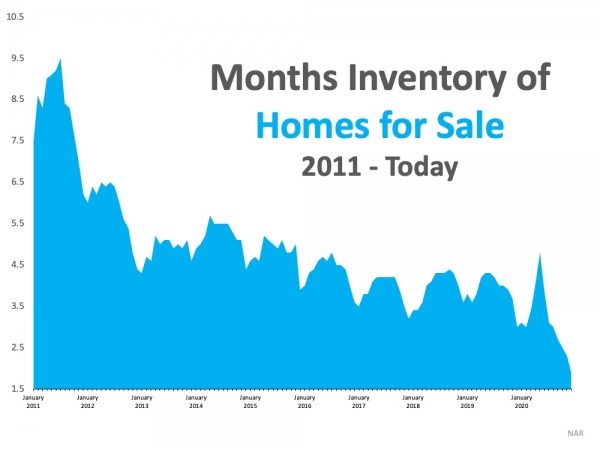 What Does This Mean for You?
If You're a Buyer:
Be patient during your home search. It may take time to find a home you love. However, once you find it, be ready to move forward quickly. Get pre-approved for a mortgage and be prepared to make a competitive offer from the start. Know that a shortage in inventory could mean you'll enter a bidding war. Calculate just how far you're willing to go to secure a home. Make sure to lean on your Active Adults Realty agent as an expert guide along the way. But don't worry, the good news is more inventory is likely headed to the market soon. Lawrence Yun, Chief Economist at NAR, notes:
"To their credit, homebuilders and construction companies have increased efforts to build, with housing starts hitting an annual rate of near 1.7 million in December, with more focus on single-family homes…However, it will take vigorous new home construction in 2021 and in 2022 to adequately furnish the market to properly meet the demand."
If You're a Seller:
Realize that, in some ways, you're in the driver's seat. When there's a shortage of an item at the same time there's a strong demand for it, the seller is in a good position to negotiate the best possible terms. Whether it's the price, moving date, possible repairs, or anything else, you'll be able to request more from a potential purchaser at a time like this – especially if you have multiple interested buyers. The same basic rules apply. Your first buyer is generally the best. Don't be unreasonable, but understand you probably have the upper hand.
Bottom Line
The housing market will remain strong throughout 2021. Know what that means for you, whether you're buying, selling, or doing both.
Contact us at Active Adults Realty® and let us guide you through the current real estate market.